Yellowstone
Four Surprising Facts You Didn't Know About Harrison Ford in 1923
Harrison Ford is arguably one of the most talented men in the entertainment industry. It comes as no surprise at all that Yellowstone show creator Taylor Sheridan would tap him for a lead role on 1923. On the show, Ford plays Jacob Dutton, the patriarch of the Dutton ranch, which would latter become known as Yellowstone. However, let's back up a second. Before Ford was asked to become a Dutton, we met John Dutton, the man who owns and operates Yellowstone in the present day– and who does it by any means necessary – when Yellowstone premiered. Played by the iconic Kevin Costner, the character is undoubtedly. Though likable, he has no problem k*lling anyone who messes with his ranch.
The show was such a raging success that Sheridan wanted to take fans back several years and figure out how it all started. This involved taking us back to 1883 to meet James Dutton played by Tim McGraw, who stars in the series alongside his real-life wife, Faith Hill. The show was also a huge success, leading Sheridan to decide to explore the story further. He then brought fans forward 40 years to meet Jacob Dutton. Jacob is James Dutton's brother, and he's the man in charge of the ranch. He runs it with his intelligent and ruthless wife, Cara, who is played by none other than Dame Helen Mirren. On that note, how did Ford end up playing a Dutton man on a Yellowstone Prequel?
Harrison Ford Signed on to 1923 Because Helen Mirren Had
Let's be honest, though. Who wouldn't? However, if you ask Helen Mirren, she signed on to play this role because Harrison Ford had already signed on. They both tell a slightly different version of the same story, which makes us wonder if the show decided to get a little creative so they could get them both. We aren't saying anyone lied, but did someone maybe stretch the truth a bit? Is there a possible chance someone told Mirren that Ford had already signed on when he hadn't, and then they told Ford that Mirren signed on even though she hadn't? Either way, we all win with this decision. However, regardless of the situation, fans are happy with the fact that 1923 star, Harrison Ford, signed up for the project.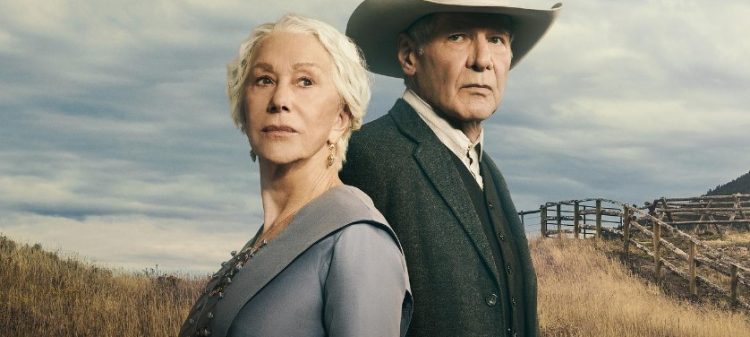 Credit: @yellowstone
Harrison Ford is a Huge Kevin Costner Fan
Again, we have to sit here and wonder who is not a Costner fan. Has the man ever had a role where he did not absolutely deliver? We have to think not. Of course, Ford is a massive fan. We all are. "I admire what Kevin Costner is doing. I've always admired him as he's a wonderful actor and had a fantastic career," said Ford of his work. He watched some of the Yellowstone stories prior to taking this role, so he was very much aware of what the plot includes and how it works. He knew it, and he liked it. However, he also made it clear that he did not study Yellowstone when he took on this role. It was 1883. He had to know everything about the series prior to his filming.
He's a Cowboy-Esque Kind of Man
Some of the actors who were in the show with Ford had to go to a cowboy camp to learn a few things. Ford did not. Perhaps an interesting fact about 1923's Harrison Ford is that he's a bona fide cowboy…kind of. He's kept horses for many years, and he also spent a great deal of his time living in Wyoming. As such, this kind of life is nothing new to him, and he is good at what he does. He was already aware of some of the basics, although he has admitted that life is much easier now than it was 100 years ago when this show was set.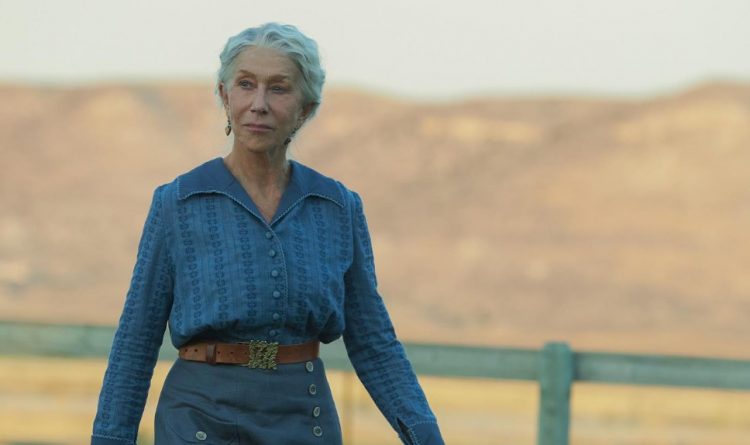 Credit: @yellowstone
We Get Another Season
While the story of 1883 came to an end, the people watching 1923 aren't worried about that as both Ford and Mirren have both signed on to return for a second season. Of course, when having a cast that includes the two of them, you don't tell them they only get a few episodes, and then they are out. You keep them returning for more, and you do the most you can while they're still willing to do it. Honestly, considering the high stakes drama and intense storytelling, it is easy to see why fans are returning for more. As such, we are happy Ford is returning to 1923 and that he's bringing this unique telling of the Dutton family story.