Reality
Amara La Negra Addresses Backlash Amid New Romance with Safaree Samuels
Amara La Negra and Safaree Samuels' new romance has a lot of people talking.
"Love And Hip Hop Miami" star Amara La Negra got caught up in some drama on social media lately. As we reported, co-parenting has been a mess for Erica Mena and Safaree Samuels. This follows a messy divorce. Erica accused Safaree of being an unfaithful husband. In fact, she even accused "Love And Hip Hop New York" alum Kaylin Garcia of hooking up with Safaree. Kaylin denied this. However, Erica still had doubts about Safaree's faithfulness. She filed for divorce eventually after both admitted that getting married was one of the biggest mistakes they made in their lives. So the tension only carried over onto their co-parenting relationship.
Erica has taken to social media multiple times to accuse Safaree of being a terrible father. In fact, Erica accused him of buying random women lavish gifts while not willing to do the same for their children. Amara happens to be the latest woman Safaree is going all out for. In fact, he attended the birthday party Amara planned for her twin daughters. He also gifted her children with Rolex watches. To no surprise, all of this was filmed for the upcoming season of "Love And Hip Hop Miami." So fans have concluded that Safaree and Amara are currently dating.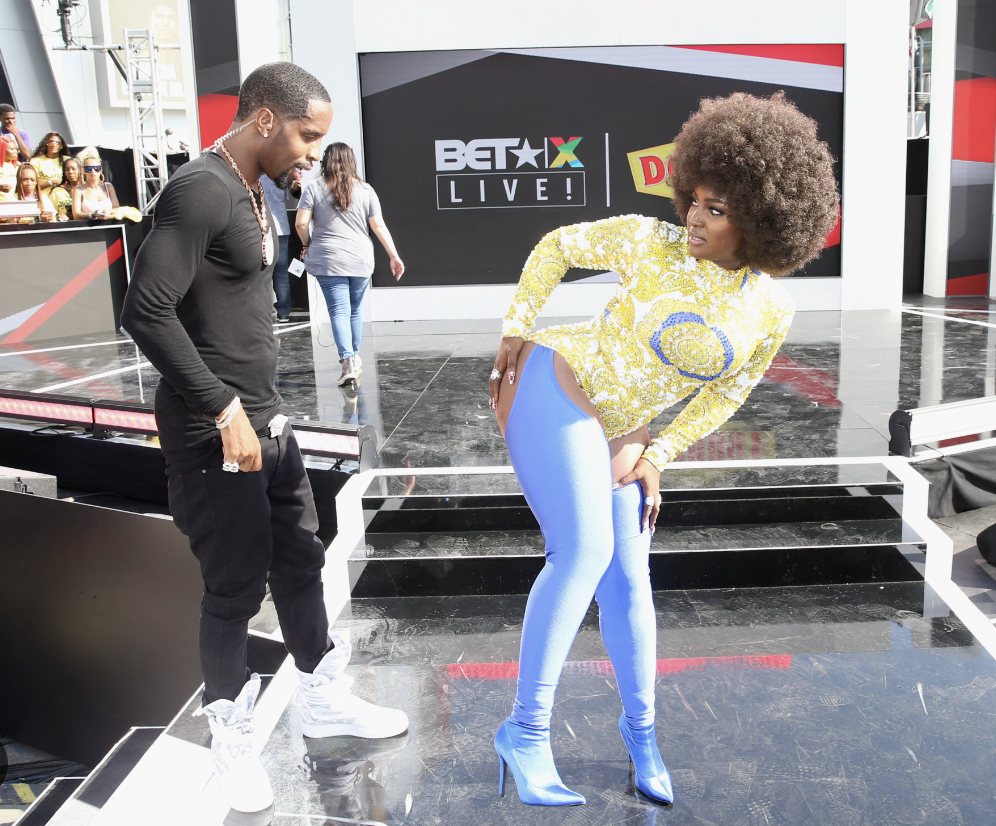 When photos and clips from the party began to make rounds on social media, Erica was heated. She put Safaree all the way on blast. And she once again alleged that he spent more money buying the Rolexes than he has buying birthday gifts for his own children.
Amara La Negra seemingly responded to the backlash.
The situation has resulted in a lot of conversations on the internet. Some people have been calling out Safaree and Amara on social media. Since the reveal, Amara has been posting some interesting messages on her Instagram Story amid the backlash.
One message reads, "As long as you know your heart and intentions are pure, don't explain yourself to anyone."
Another said, "Imagine how many people dislike you because they didn't hear your side of the storv."
And another message reads, "I don't care how hard life gets, I'm not venting to social media…I'll rather go outside and talk to a squirrel."
And in another Instagram post, Amara said her focus is to be a great mom.
"I am a Good Mother and I will always do whatever I have to do by all means necessary to provide for my children and be there for them. The world can judge me, criticize me and do as they please but my babies will always be my priority! I Changed Because of them and you haven't met the new version of me yet!"